Janet opened a design studio in Durango CO, providing exclusive design services for the Purgatory/Durango Mountain Resort's $250M base area expansion, including complete, ground-up design services for 135 slopeside condominiums, retail spaces, restaurants, offices and public areas.
In the late 1980's Janet's career brought her to Scottsdale, Arizona and a focus on designing for high-end custom homes in North Scottsdale and Paradise Valley.  Over the years, and many ASID interior design awards later, the focus of her design studio is very personal service, which has brought many repeat clients and referrals both in Arizona and many other areas of the country, from Florida to Hawaii.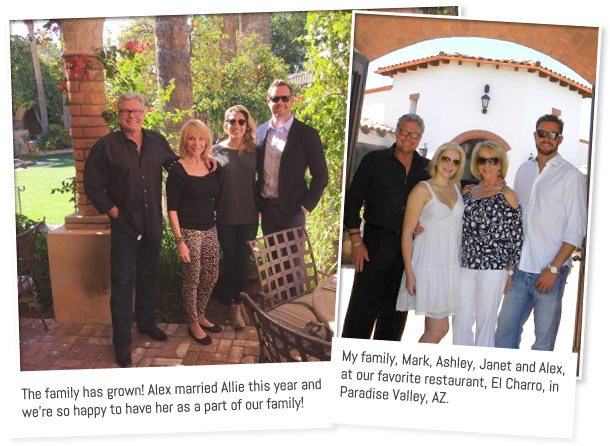 As a Scottsdale interior designer, Janet has always been a passionate and competitive person, whether in education, sports or in her career.  She constantly strives for perfection, no matter what the endeavor.  Although a career in interior design does have its glamorous aspects, and she admits to being blessed to be able to work with beautiful materials and designs, Janet maintains that it is hard work and discipline that make the difference between a good designer and a great designer.
She says the three most important skills that have brought her success in interior design are…being a good LISTENER….which leads to having a VISION that leads to a cohesive design concept….and being DETAIL ORIENTED, because executing a great design concept is all about dealing with thousands of little details that will make or break the end result.
When not immersed in the world of design, this Scottsdale interior designer is into outdoor sports such as snow skiing and hiking, and loves traveling to places with historic architecture. She feels blessed to have a wonderful husband, Mark, a daughter Ashley, and a son and new daughter-in-law (Alex and Allie) who are based in Ft. Bragg, NC after completing degrees at USMA, West Point.
Janet is known for her excellence in interior design in Phoenix, and it surrounding areas including Sedona, AZ.
Read About Our Design Philosophy