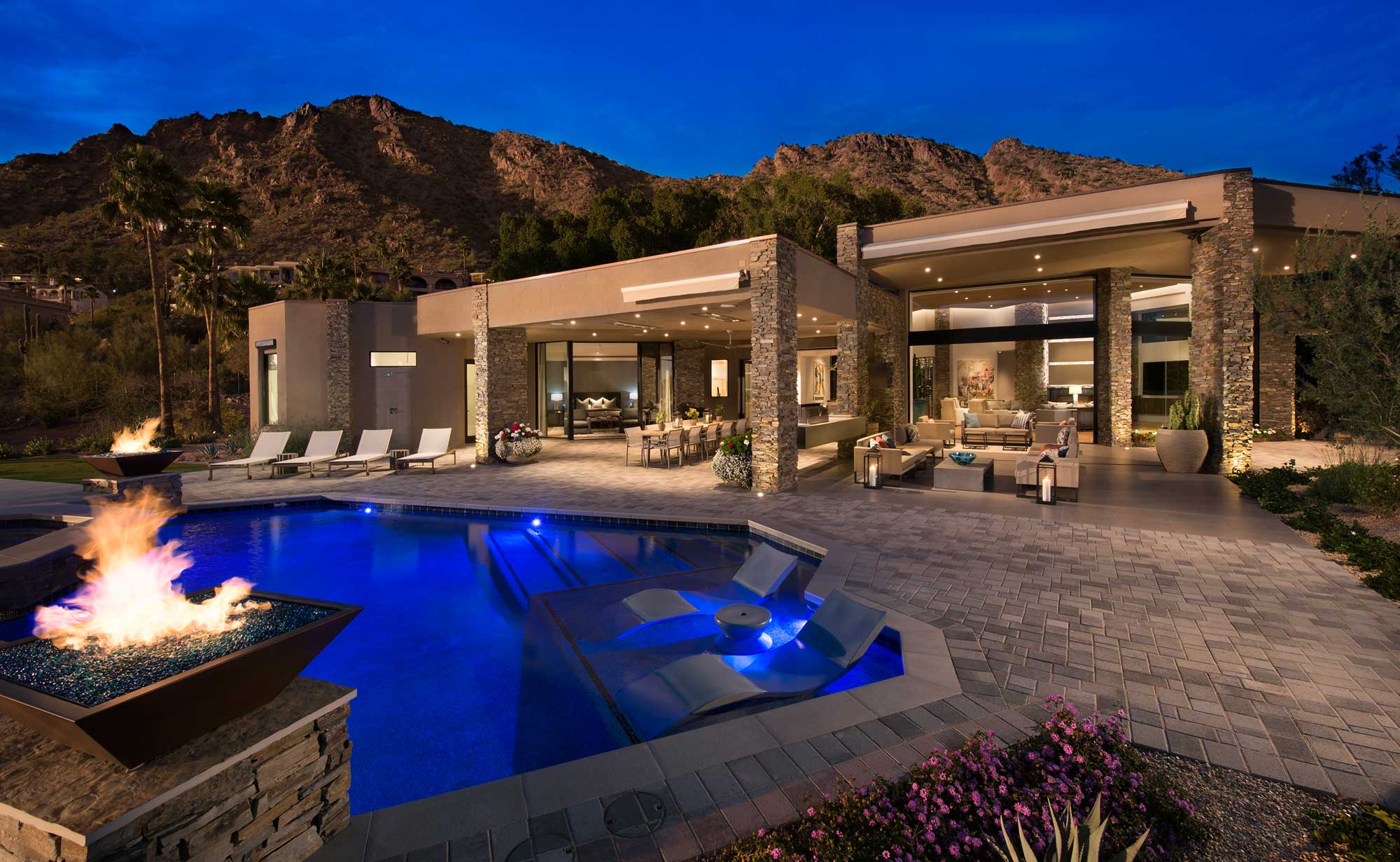 Camelback Mountain Retreat
We believe in the importance of blending interior and exterior experiences in residences that are in geographic locations which allow residents to enjoy both areas for living and entertaining.  This home, which is on the side of a mountain in Phoenix, allows a seamless experience in indoor-outdoor living…an important aspect of life in the Valley of the Sun.  Before this extensive remodel, there were old fashioned "sliding glass doors", which allowed passage but didn't encourage the use of the entire home and patio as one experience.  The homeowners appreciate the lifestyle afforded by the meaningful layout of furnishings through careful placement of seating, conversing and dining areas that marry the experience from one area to another.
Another important aspect of this remodel is the addition of a "floating" wood ceiling.  The great room ceiling was inordinately tall and architecturally bland, which made the human experience in the room empty and disconnected.  The warm wood and indirect lighting around it adds a feeling of cohesiveness to a room that is quite large and meant to serve a variety of purposes.