ICONIC LIFE Digital Luxury Lifestyle Magazine and outdoor furniture designer Brown Jordan presents ICONIC HAUS 2020, a luxury design, new construction showhouse that puts 19 award-winning design talents under one roof, including Janet Brooks Design.
The stunning Mid-Century Modern custom home is located in Cameldale Estates in Paradise Valley, a private enclave of 11 homes under development by Bedbrock Development. The architectural style for this show house was inspired by the work of famed Mexican architect Luis Barragan and designed by award-winning architect, CP Drewett.
ICONIC HAUS, marketed for sale by The Karas Group, will additionally receive significant national exposure through the national reach of ICONIC LIFE magazine's digital platform and social media channels. Best of all, all proceeds from the project will benefit Phoenix Children's Hospital.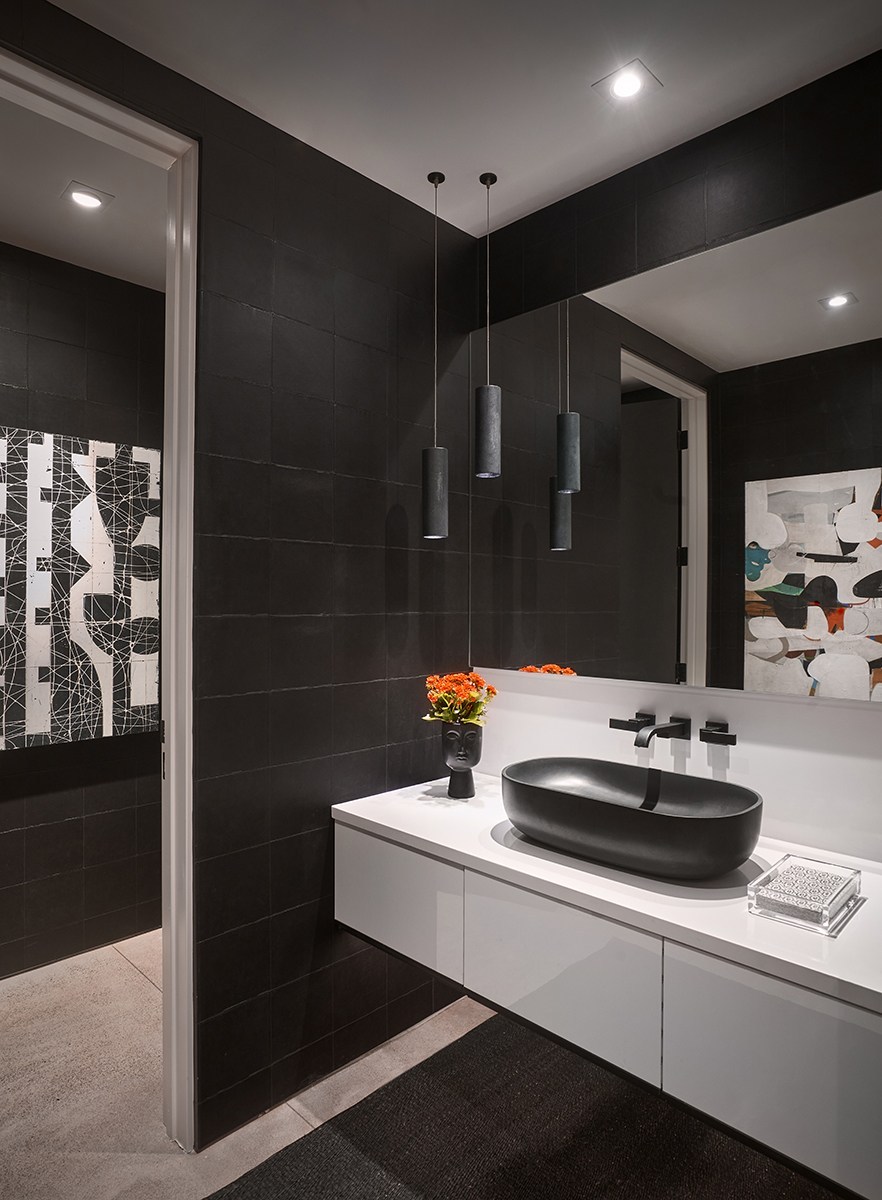 Janet Brooks Design: The Powder Room
"Powder rooms have always been especially fun to design, because they represent three things to me," Janet says of her Iconic Haus project. "First, a place where a person usually spends time alone(!), and is likely to take the opportunity to closely examine their surroundings. Second, a room in the house that is not a part of the homeowner's everyday living environment and can therefore be a little more extreme in its design without becoming tiresome. And three, it's a small enough space that we can use high-end, custom materials without incurring huge costs. A powder room can also veer off on its own, unique design direction and present an exciting and unexpected experience that leaves a lasting impression."
"For the powder room in this Iconic Show Haus, I was inspired by the minimalist nature of the architecture, with its simple massing and clean lines. We followed the black and white direction taken in other areas of the house with the continuation of the integral colored concrete floor. In this type of design, simple shapes take precedent over little details, and the impression is an overall clean and fresh experience."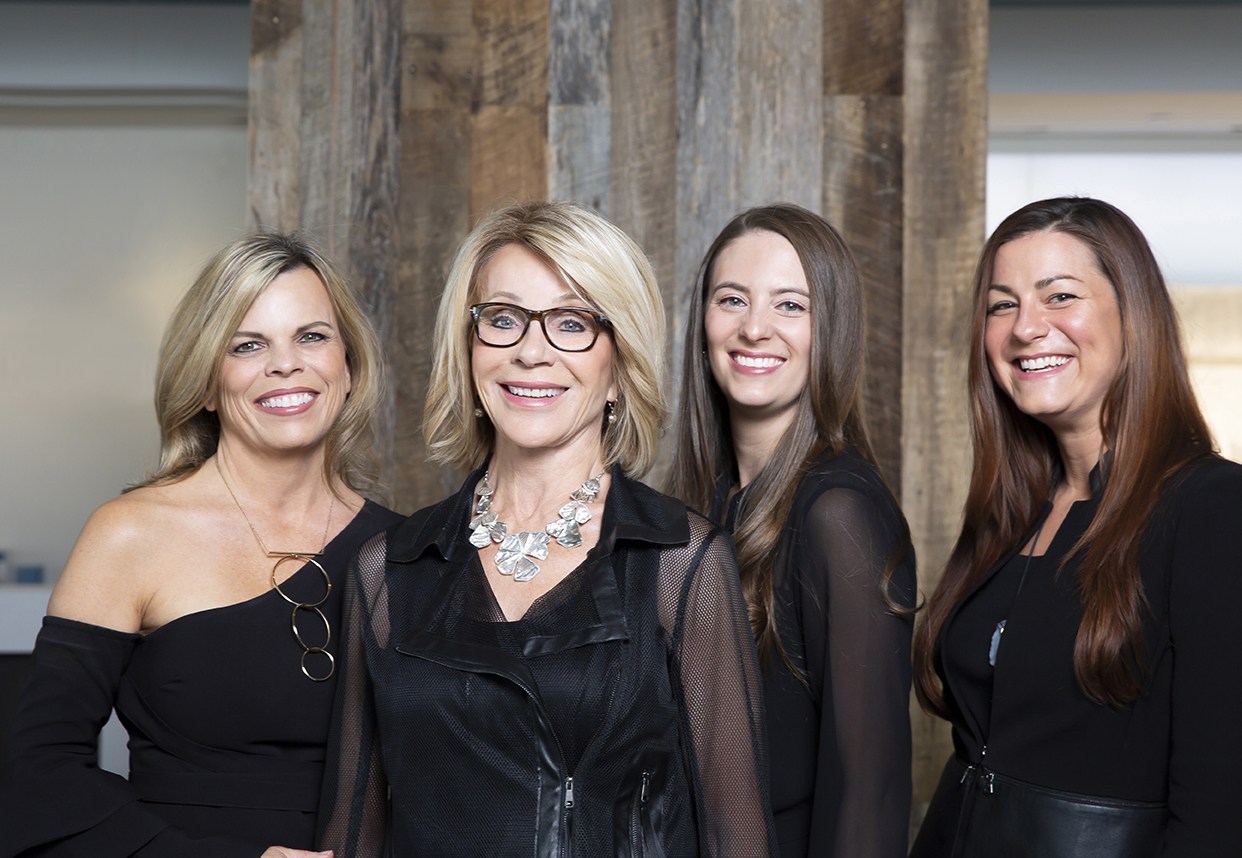 Lead by Janet Brooks, ASID, the luxury interior design firm of Janet Brooks Design is known for unique, livable design in the most desirable locations. Style is always a first and foremost consideration but is carefully balanced with an awareness of practicality and purpose. And underlying all, there must be a respect for the architectural design foundation for each project.
Janet's skills are a natural fit for our Arizona lifestyle, having come to Scottsdale after practicing high-end design in ski resorts in Colorado for 11 years. There, luxury mountain homes offer a similar lifestyle to the indoor-outdoor living we enjoy in the desert, and are successful because they blend: a home that compliments its natural environment, a design style that is unique and fresh and luxury finishes and furnishings that live well… in other words, leave clients with the time to do what they love. Janet Brooks and her team of talented designers offer full-service interior design, including architectural interior detailing, unique designs fabricated by local craftsmen and artisans, furnishings and art curation.