The Design Process
MEET OUR DESIGN TEAM
From the first moment we meet new clients, our focus is on you … who you are and what you are about.
Janet Brooks, ASID, is always the lead designer on every project.  In the expectation that you have hired an AIA architect to assist you with the design of your new home, we begin by providing additional input into how the spaces in the home will work for you.
As the floor plan and spacial interior design relationships are being developed, we continue to explore  exactly how you intend to live in your home and offer optional layouts and features that  will compliment your lifestyle.
Two heads are better than one.
You know the old adage, "Two heads are better than one".  This is true of the designing and building process.  As your interior design Phoenix and Scottsdale team, we strongly believe that you are benefited by engaging a team of professionals:  an architect who is a good listener, a talented builder who understands good design, a professional  interior designer who understands construction techniques and a landscape architect/designer who helps to meld the interior and exterior designs. This guarantees that the architectural plans you end up with will  be the best possible design for you.
Janet Brooks Design: Luxury Interior Design Phoenix – Interior Design Scottsdale AZ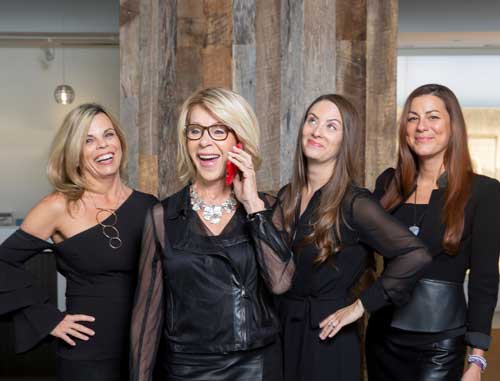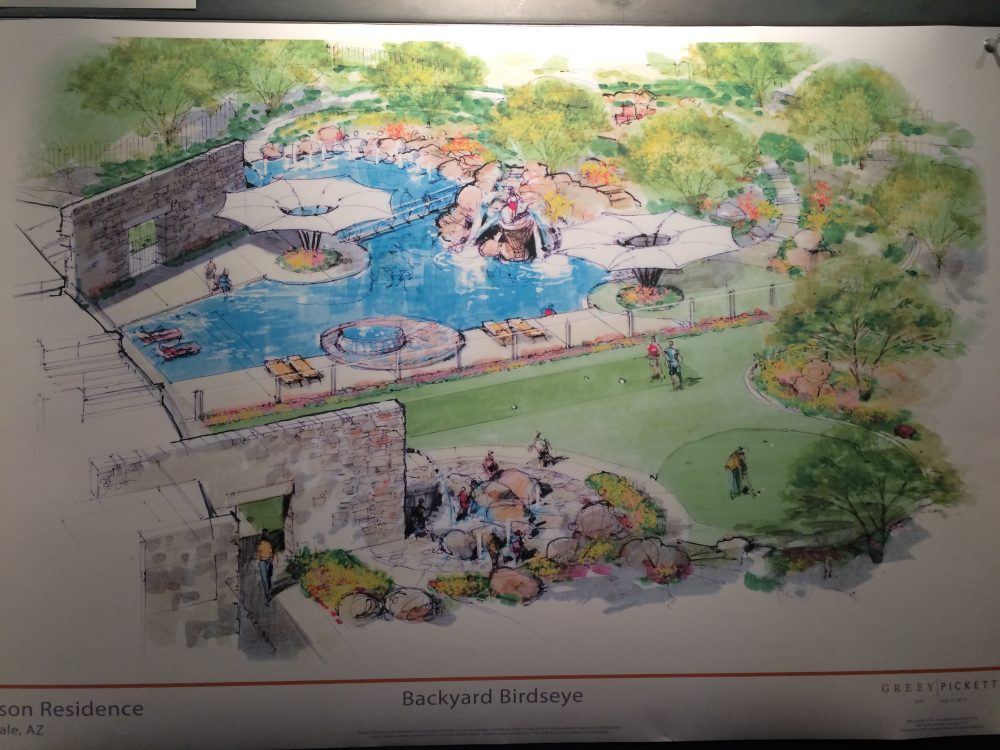 Material Selections and Interior Design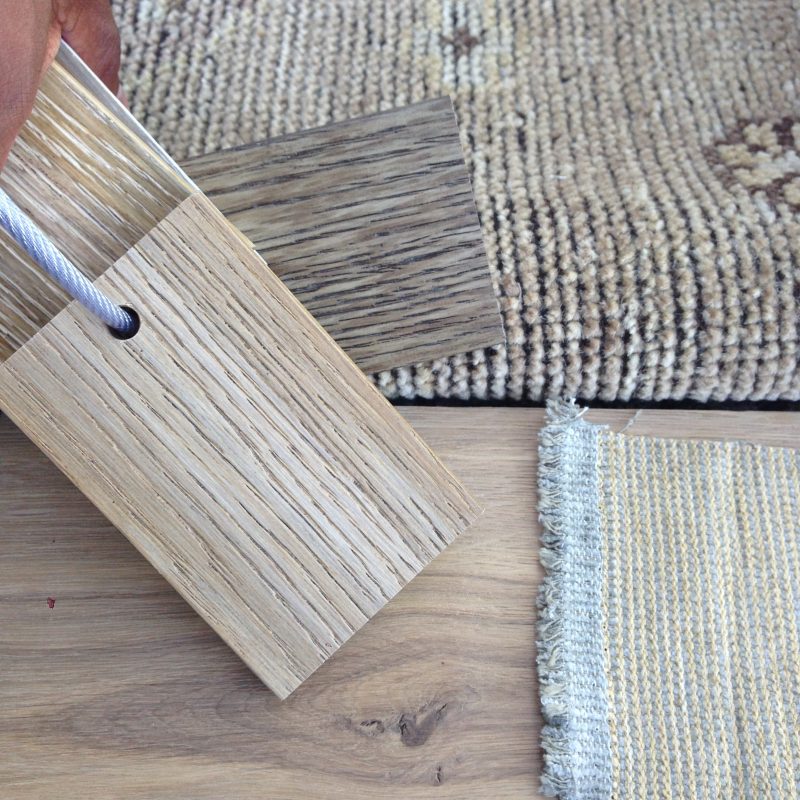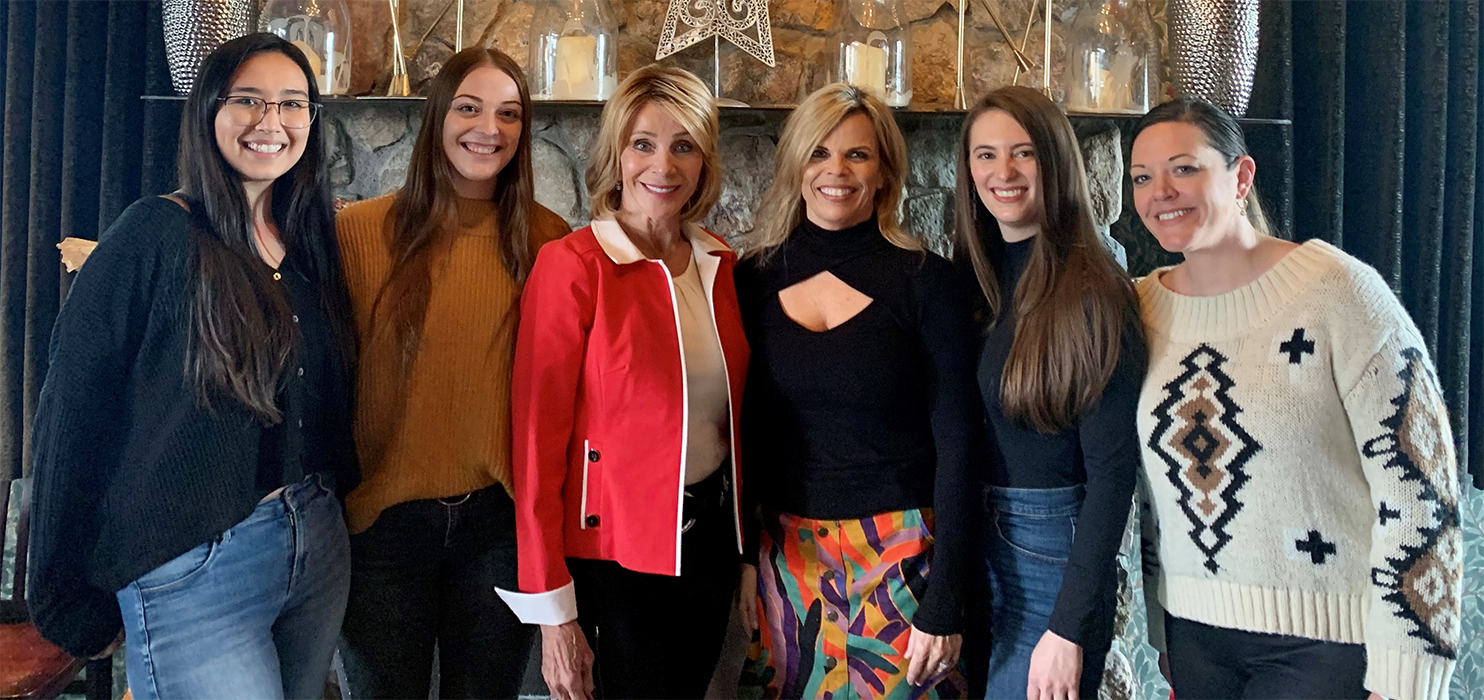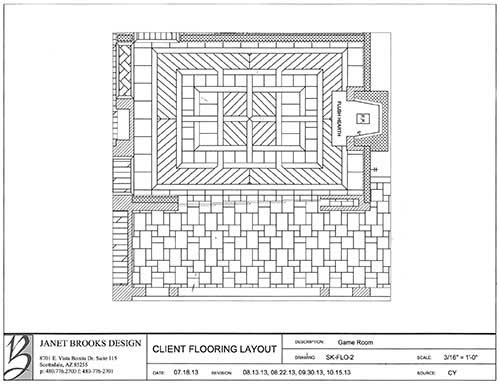 Although the architect is responsible for the architectural design, we provide the details for things such as flooring material patterns, tile layouts, etc.  This is an example of a floor pattern for a Game Room, using limestone and wood.  All of our plans are generated in AutoCAD.
Once you are comfortable with your architectural plans, it is our responsibility to help you with a myriad of material selections for every surface inside the home, as well as for exterior spaces.
Because of our extensive experience with materials, sources and applications, this daunting task becomes a (relatively) simple, step by step experience in decision making.
We will lead the effort and assist with smart decision-making, both from an aesthetic perspective as well as staying in budget.
By presenting options in our studio and/or taking you to showrooms and manufacturers, we will expose you to a range of options for each choice that we have pre-selected based on four things:
 
The architectural style of your home
Your budget
Our agreed-upon vision for your interiors
Use of appropriate materials for the lifestyle you intend to pursue in your new home
Designs + Selections
Some of the designs and selections we will be assisting you with are:
flooring materials and patterns both inside and out
wall finishes
cabinetry design and layout
countertop materials and finishes
tile selections and designs for backsplashes and tub/showers
interior door and front door designs and finishes
fireplace wall designs and finishes
plumbing and electrical fixtures
appliances
custom millwork in various locations
lighting
All of this will be progressing before your home is even in the ground.  Many decisions are best made prior to the start of construction, because it gives time to get bids back from your contractor to help us stay in budget, and it allows us to be able to incorporate specific things into the actual construction of the home before it's too late.
For instance, if we choose a thicker material for stone floors in certain locations, the slab can be recessed  in order to provide level transitions to adjacent floors.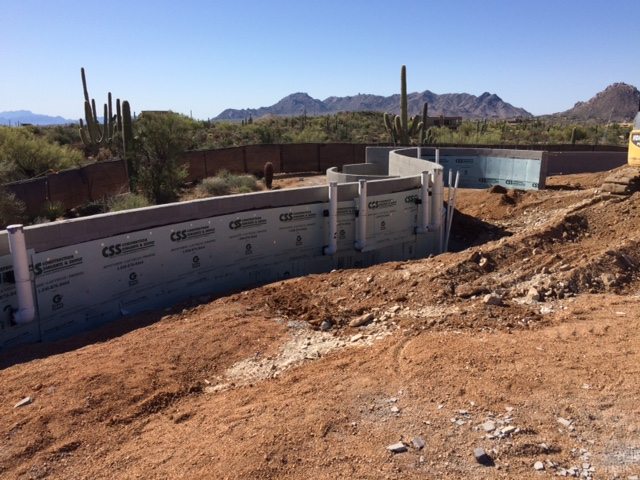 Although most design decisions and material selections are made before construction begins, there are always adjustments and design detail issues that come up during the process of building the home.
Throughout the interior design process, we will act as a liaison with you, your architect and your contractor to provide timely and appropriate responses to these challenges/opportunities.
Regular jobsite visits are a part of our constant effort to assure quality and good communication with your contractor and the various trades, determining that our design details are being executed accurately.
While not a required part of our design services, it makes sense to bring your designer into the picture when it comes to furnishing your new home, whether for a few pieces to fill in what you already own, or for an entirely new design for your interiors.
The beauty of being able to assist our clients with furnishings is that, during the process of designing and building the home with you, we have already gotten to know your taste and your lifestyle, making the design and acquisition of furnishings, window treatments, area rugs, etc. part of a natural progression, thus guaranteeing a cohesive and satisfying overall result.
We are experts at designing and selecting furniture, fabrics and accent pieces that blend the architectural style of your home with your own personal taste and needs.  There should be a cohesiveness to the spaces in your home that create a flow from room to room.   A well designed space makes exactly the statement you want to make because all of the elements…ceiling details, wall and flooring materials, lighting, furnishings and artwork…compliment each other.
This is what we believe in.  Luxury that lives well.