Iconic Interior Design
Our Showcase Design Victory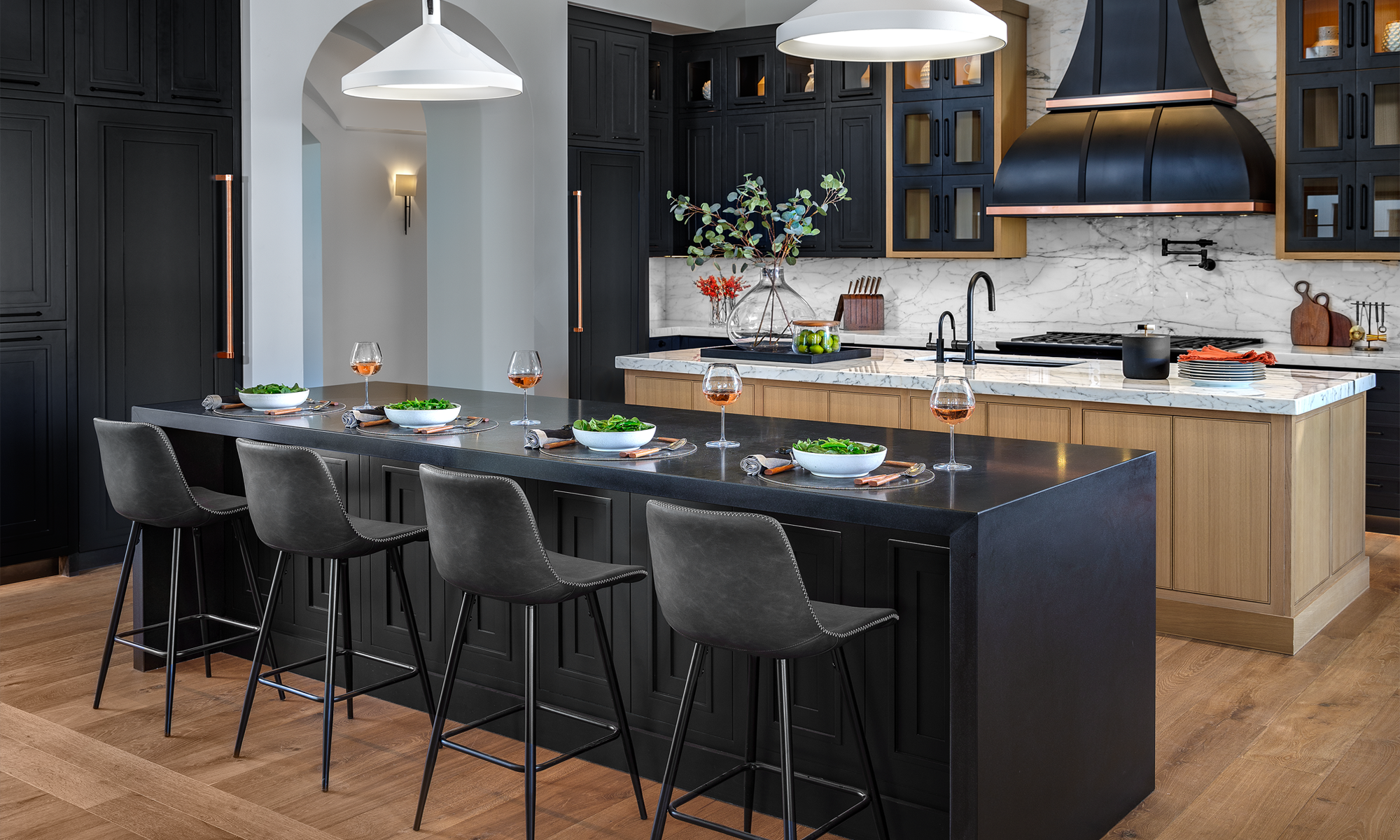 Iconic Interior Design – Our Nationally Recognized Showhouse
Design showhouses are meant to be an opportunity for personal immersion in exciting, cutting-edge design, to be experienced by people who enjoy seeing fresh designs in person. However, this showhouse was scheduled to open just when Covid shut most everything down, and became a "Virtual" online showhouse. Although it wasn't the exposure we had prepared for, we enjoyed the opportunity to create a stunning powder room, and a kitchen/morning room, both emphasizing Black as an accent color. The appliances with Rose Gold metal accents allowed us to stretch our design sensibilities and include this very special metal on the custom kitchen range hood.
Luxury that Lives Well!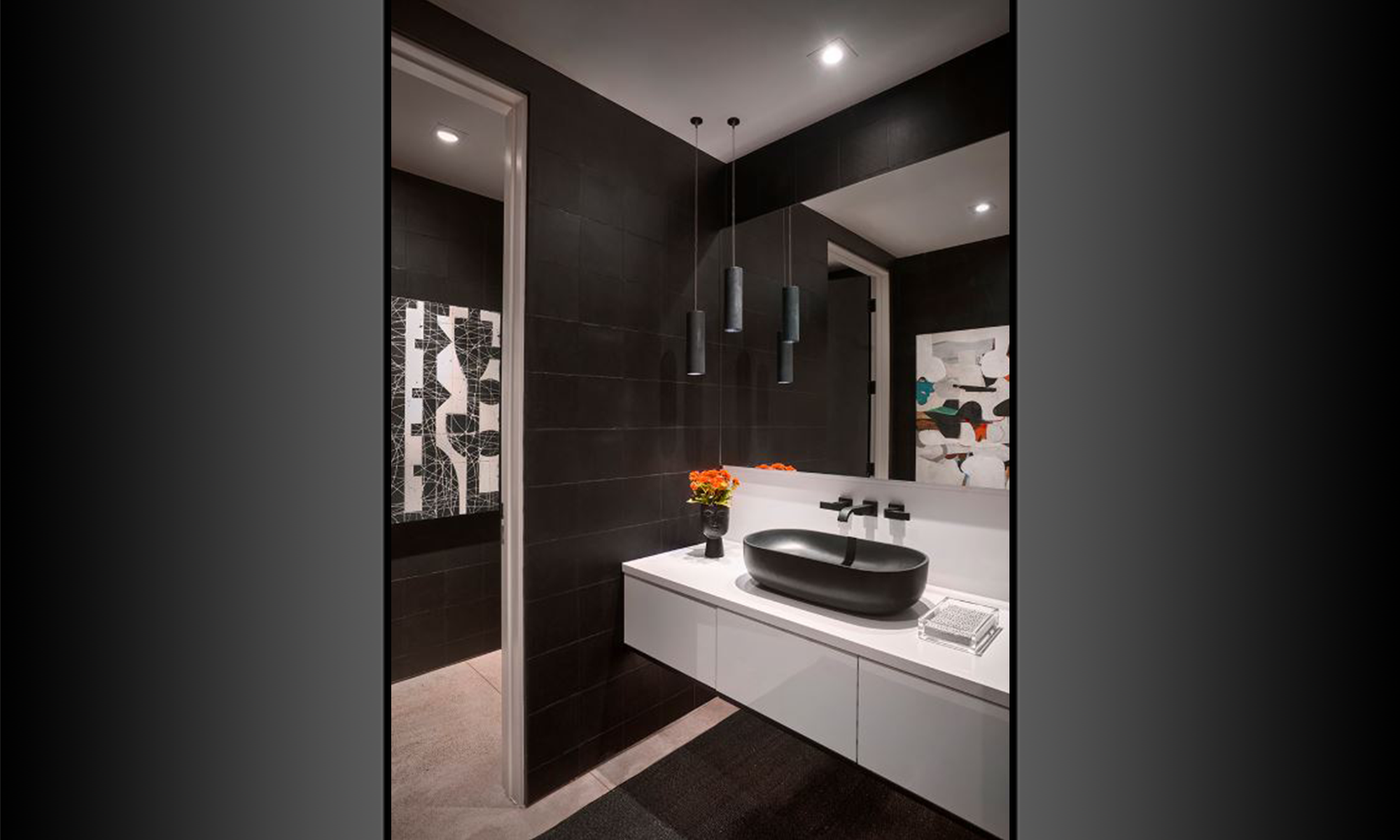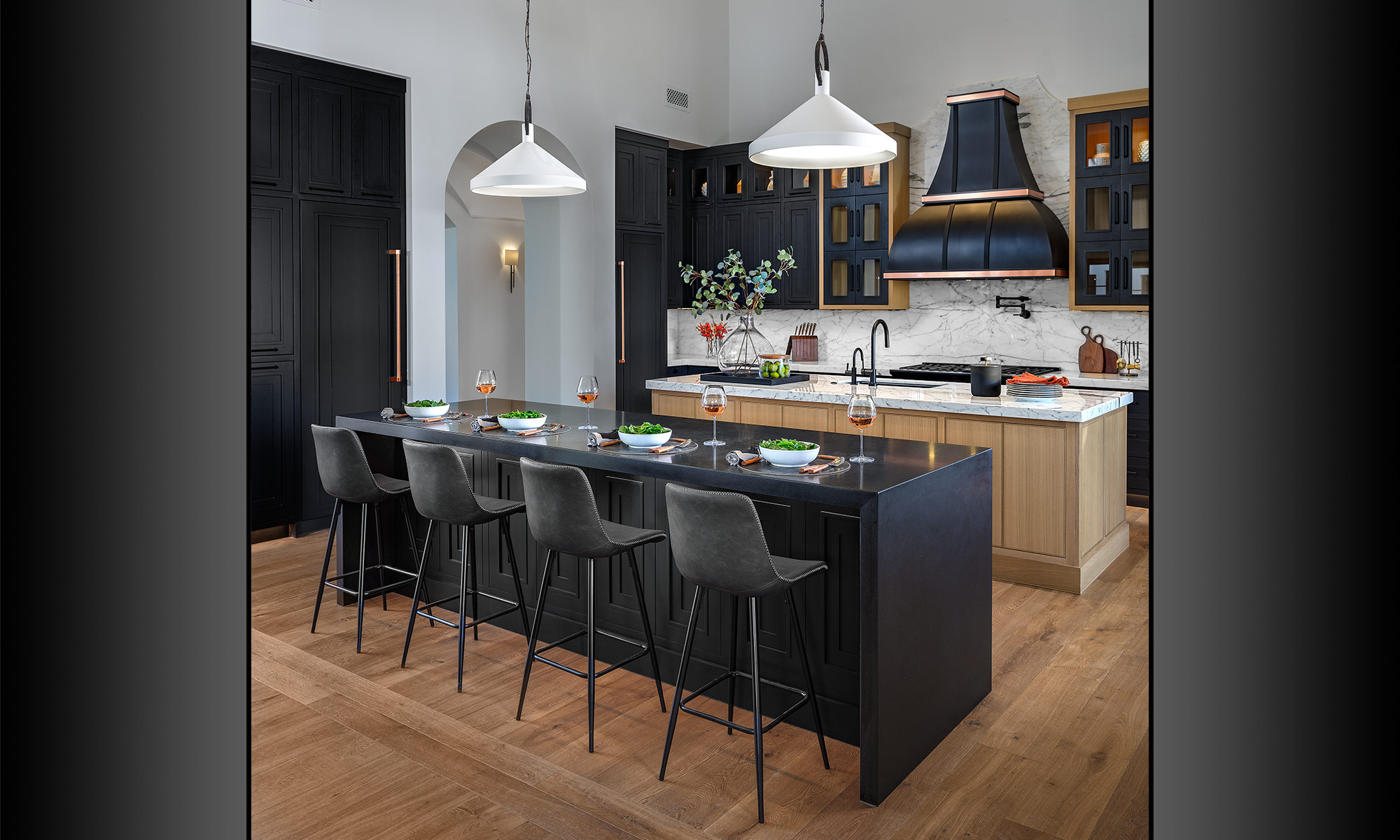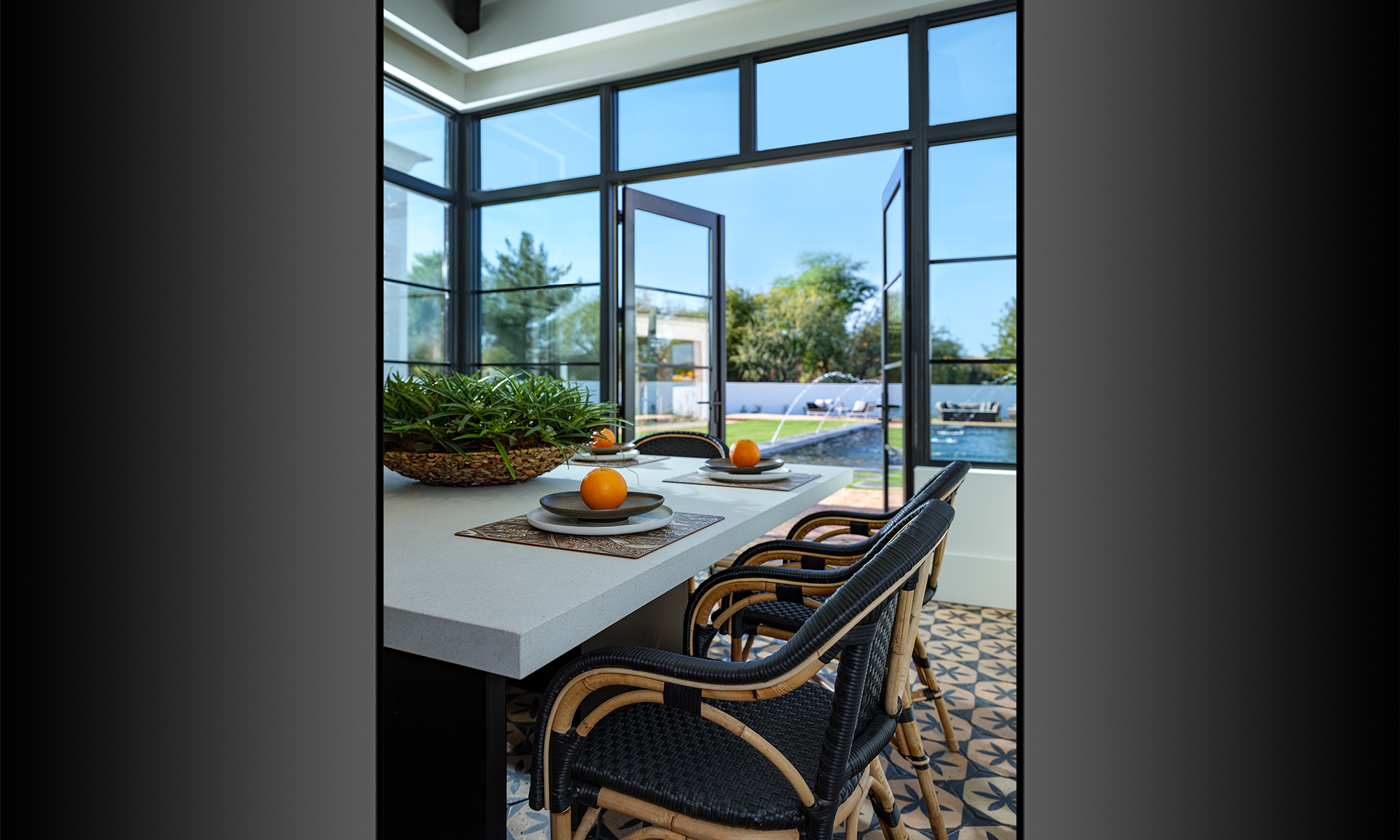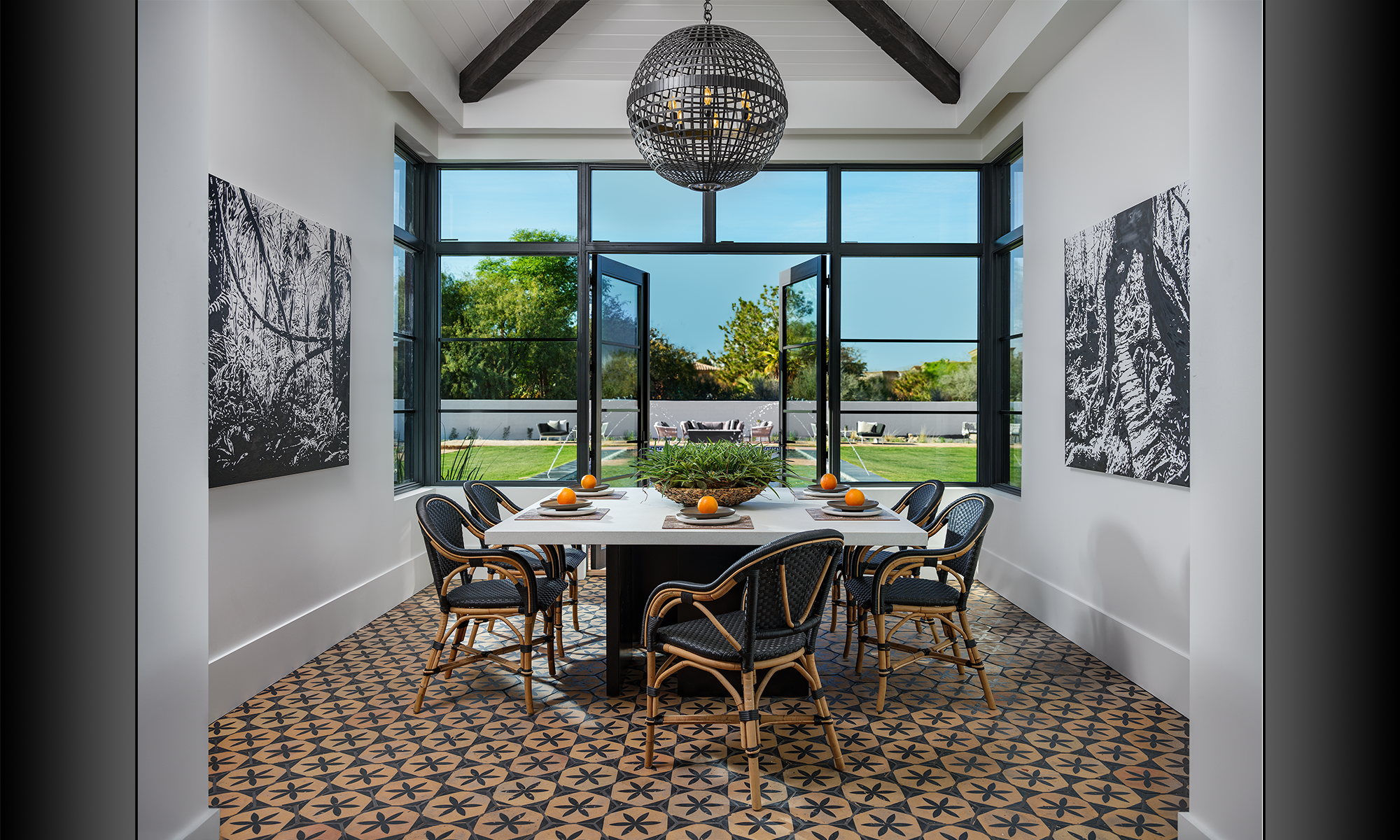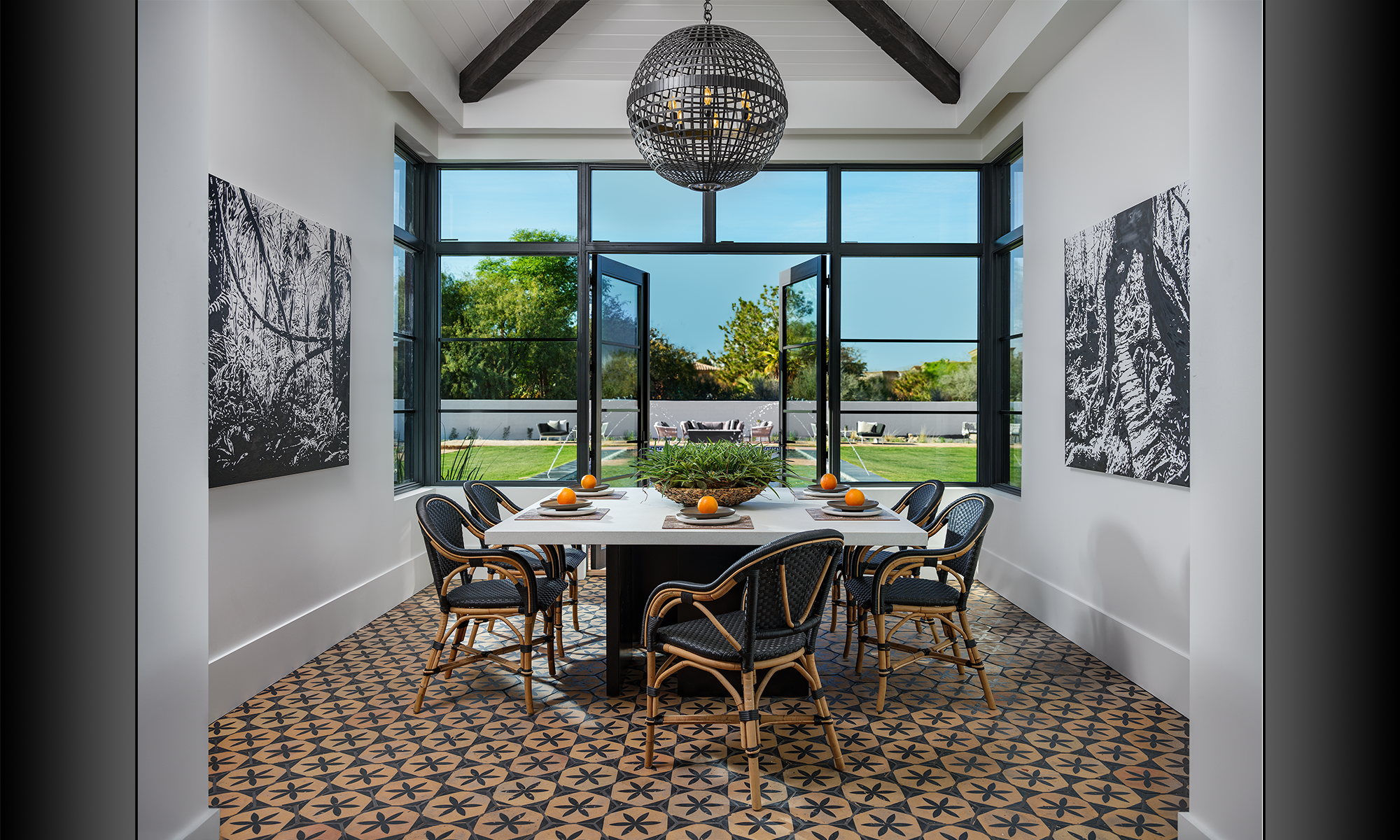 Interior Design Excellence! <br>Troon Desert Jewel Box
​Our aesthetic vision for this home was not only contemporary, but also earthy, rich and natural, light-filled and embracing the surrounding Sonoran Desert and long-distance views.  Our clients were repeat clients, this being the third project we've done together.  A lot of personal preferences and lifestyle decisions went into making this home perfect for them.
The house is on a steep hillside, with floor to ceiling windows on front and back; it embraces long distance views from the front and very close-up, desert hillside views from the back.  The experience of being in the great room (conversation area, dining and kitchen) is a feeling of openness and freedom, a combination of intimacy and expansion.
With that in mind, we selected a warm stained wood ceiling, which brings in warmth and human scale, even though the ceilings are very high.  We also selected a porcelain tile floor material very early on, that was neutral enough to create a soft background, but had enough color and visual texture to tie the patios to the indoor spaces and minimalize the appearance of dust, a constant companion in the desert!
Adding to the wealth of luxury design work that really makes Janet Brooks Design a top interior designer in Scottsdale, Carefree and beyond
Luxury that Lives Well!